Meet Us
We are so pleased to confirm our participation in 2022 CTA Annual Technology Summit to be held in June at Hilton Ballpark, St.Louis, Missouri Our booth number is 46.
ISE 2023
Integrated Systems Europe is the world's largest exhibition for AV and systems integration. This edition of the show promises to be the most compelling yet, with a full professional development programme supported by our association co-owners AVIXA and CEDIA, and their biggest conference programme ever. For more information visit: https://www.iseurope.org/ 31 January – 3 February, 2023.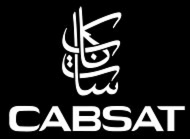 CABSAT's newly evolved format has been designed to gather some of the best creative minds, technology innovators and media leaders on a single, global stage to lead the future of storytelling. Right from the 'eureka' point of content creation to the moment of production, sharing and consumption. For more information visit: https://www.cabsat.com/ 17 - 19 May 2022.
InfoComm 2022
InfoComm is the largest professional audiovisual trade show in North America, with thousands of products for audio, unified communications and collaboration, display, video, control, digital signage, home automation, security, VR, and live events. For more information visit: https://www.infocommshow.org/ June 4-10, 2022
Integrate 2022
Integrate is Australia's premier annual AV and Integration trade show held in the ICC, Sydney. This three-day event is a hub of activity for local and global brands to showcase solutions and products to AV technicians and corporate end users, meet with buyers, integrators and distributors, and celebrate the latest industry developments. CombiTel will be demonstrating our latest Pilot software, a versatile entertainment, information, and digital signage solution, which we tailor to our client's requirements. For more information visit: https://integrate-expo.com/ 17th – 19th August, 2022 - STAND E12.