Digital Cable and Satellite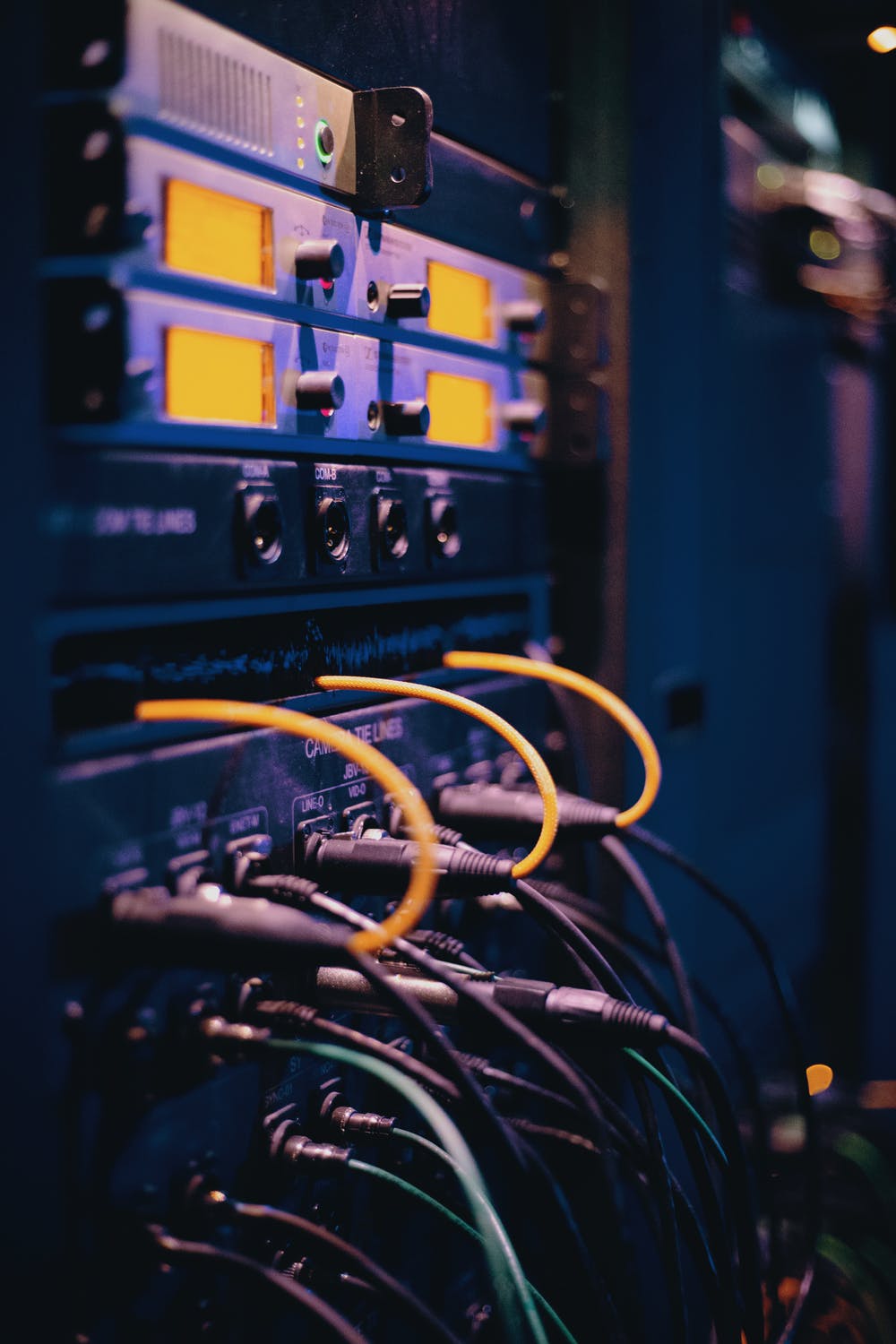 CombiTel provides headend and video transport solutions for all types of telecommunications infrastructure used by service providers including Carrier Ethernet, IP/MPLS, Dark Fibre, HFC Cable / Remote FHY and Satellite. We supply hardware, network management software and also integration services enabling carriers and broadcasters to deliver high-quality digital video seamlessly across countries and continents. 
We are proud of our staff's extensive expertise in design, implementation and support of large scale carrier infrastructure both in Australia and overseas.
CombiTel solutions are developed using products of our partners, who have global recognition of their brands, and leading OEM suppliers, who manufacture equipment for CombiTel Group.

We provide both complete headend solutions enabling to start a TV service from scratch and also discrete components for the existing service platforms.

CombiTel is an authorised distributor for many leading brands and our product range includes all key elements of the modern TV service platforms including H.264 / H.265 encoders, transcoders with adaptive streaming options, DVB gateways and IRDs, CA/DRM systems, modulators (QAM, COFDM, QPSK), mosaic encoders, media servers, multiplexers and DPI processors, optical transmission equipment and other products. We provide solutions for most DVB-compliant networks supporting DVB-T/T2, DVB-S2, DVB-C and related standards.
We also provide cost-effective MATV equipment and software for corporate and hospitality markets.
Please contact us to discuss your requirements.
Pay TV Content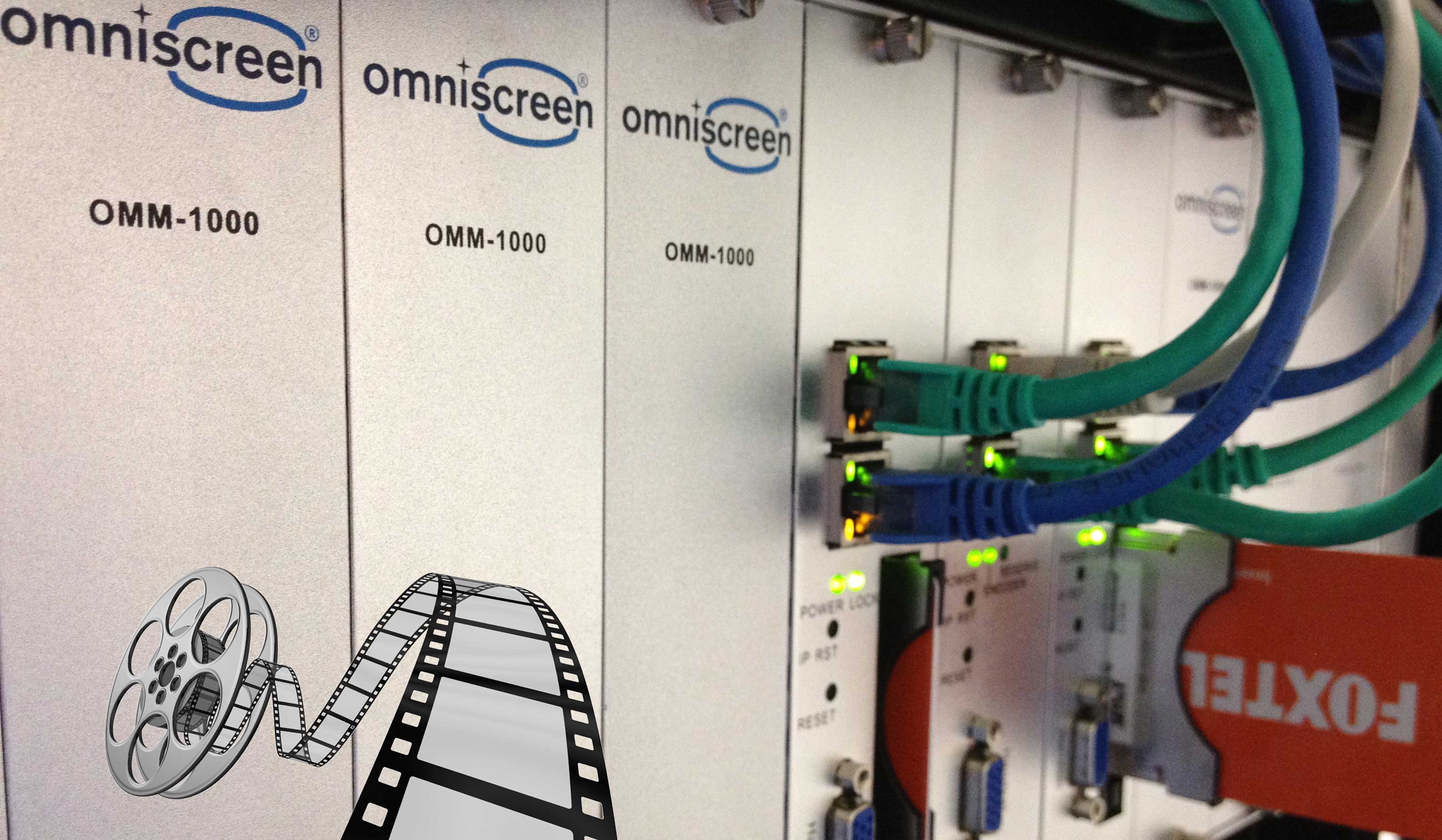 An IPTV service has no meaning without the content, which people want to watch and listen to. We are committed to providing complete solutions to our customers to ensure they have everything they need for successful operation. Therefore, we broker content relationships between service providers and content companies including studios, licensing houses, TV stations and rights owners.
We will assist you in licensing movies, TV shows, music videos, games, documentaries and other material.
Please contact us to discuss your specific content requirements.
Enterprise IPTV
Many enterprises use traditional master antenna television (MATV) systems use for distribution of TV and signage over coaxial cable and in the case of large installations, over hybrid fibre-coax (HFC) cable plant. These systems use digital (and sometimes even analogue) signal transmission over radio frequency (RF). Most of these systems are one-way and do not support interactivity. 
Internet protocol (IP) technologies have revolutionised TV channel and digital signage screen delivery regardless of physical transmission medium.  CombiTel's solutions can run over CAT5/CAT6 structured data cabling, co-axial, HFC, ADSL and wireless infrastructure. We offer tailored solutions that fit best our channel partners and end customers.
Our enterprise TV client base spans across multiple State and Federal Government departments, health care and aged care providers, and multi-national corporations. We also supply IPTV products and solutions to various hospitality platform operators for hotels, mining camps and enterprises alike.
Why so many customers from virtually every industry are deploying CombiTel IPTV systems? Here is why: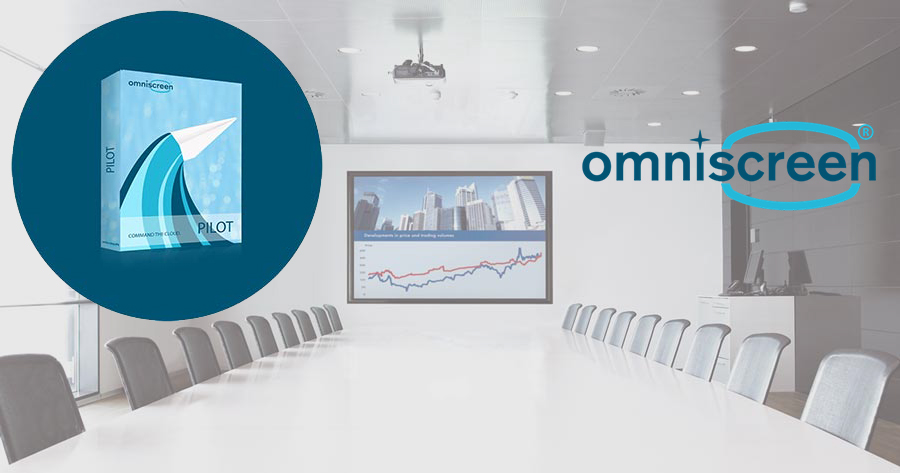 IPTV provides ultimate flexibility in secure content delivery to specified end users at pre-determined times
Organisations can run a single network and cabling for all enterprise services including live TV, unified communications, data, and other services
IPTV systems support data exchange and integration with ERP and OSS platforms
In-house user channels can be easily created and streamed by authorised personnel
AM/FM, digital radio and music streams can be included in the channel line-up 
User-generated content and movies available on-demand
Comprehensive DVR/PVR functionality
Both corporate and hospitality customers can pick and choose pre-integrated applications for user information, bookings, scheduling as well as for building/room management
All of the above features are supported by our flagship product - Omniscreen Pilot application server, which can be supplied as an appliance or deployed on a cloud platform.
Needless to say the picture quality is always excellent on all devices (media players, commercial smart TVs, STBs, tablets, smartphones) when the complete solution has been designed and commissioned by CombiTel or its channel partners.
Please let us know what your needs are and we will design a complete system to your network specifications and TV channel requirements.
Digital Signage
Traditional printed signage is gradually being replaced by a superior and more flexible solution called digital signage. Digital signage is typically delivered via flat panel displays and provides a full range of content such as graphics, video, audio and text, playing on different screens in different locations, managed from one central point.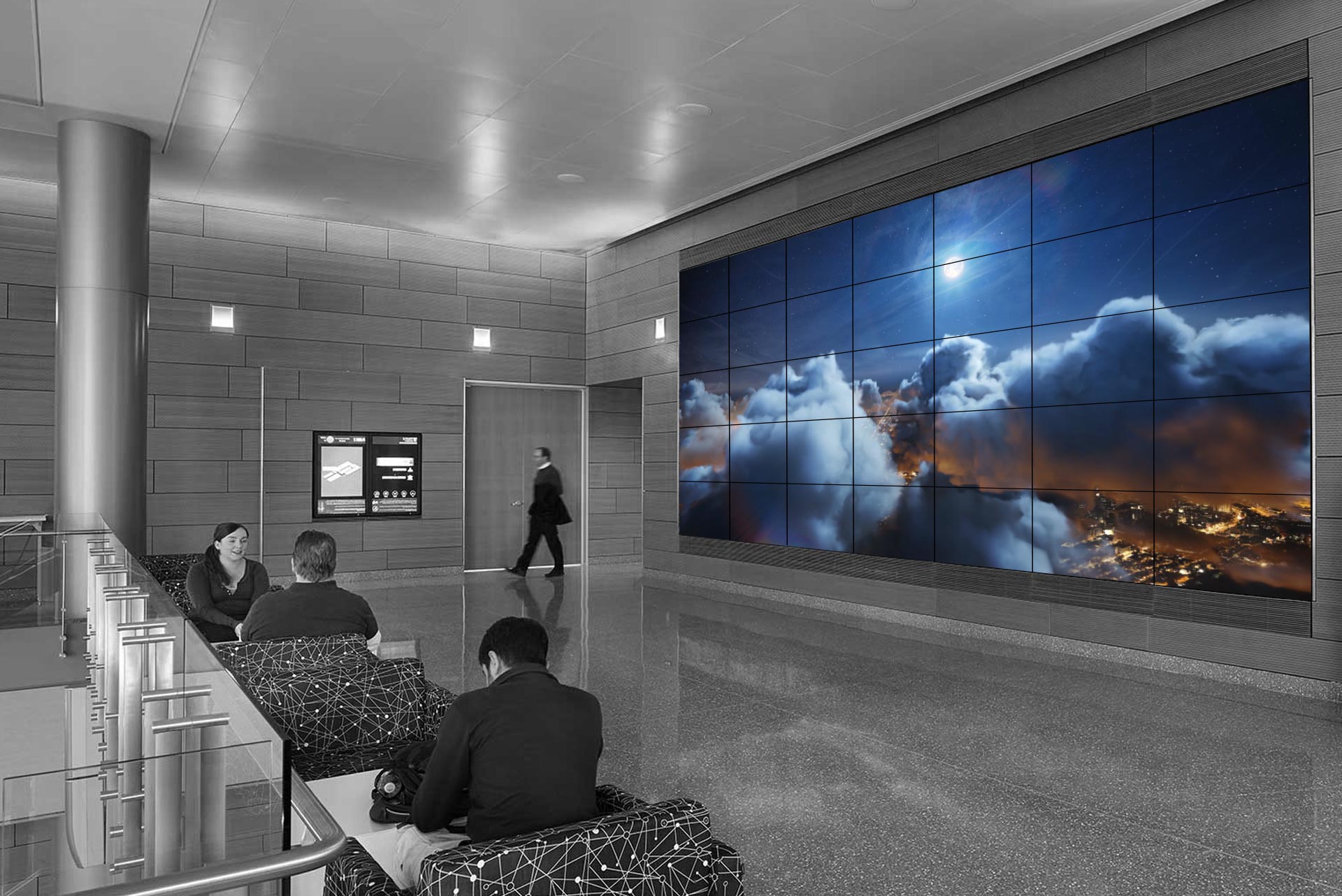 Digital signage helps to create that unique look and feel that puts your business above the rest. Dynamic digital signage may draw more attention than static, printed signage and can be updated quickly and professionally. Digital signage also saves your business money that would have otherwise been wasted on printing, displaying and taking down old printed signage. In some cases it even generates additional revenue for a retailer or a property owner when spare "airtime" is sold to others.
A CombiTel digital signage solution is more than just a few LCD screens and cabling. Our systems are fully networked and ready to deliver your marketing message to all your sales outlets (or may be just a few selected shops) straight away. We are particularly skilled at producing a scalable network design for multiple sites. Our solutions provide real time content management and distribution as well as bandwidth management where needed.
CombiTel can design a digital signage solution for almost any environment; retail stores, shopping centres, showrooms, corporate office environments, banks, real estate agents, hotels, conference centres, cafes, bars, restaurants, nightclubs and even large venues such as sporting arenas and airports.
Contact us now and we will design a solution that is right for you.
Android TV
Android TV is a version of the Android operating system developed for digital media players / set-top boxes (STB) and smart TVs. It is a new way for pay-TV and hospitality operators to deliver modern TV experiences without heavy upfront investment in content and infrastructure.
It replaces Google TV and now supports popular features such as: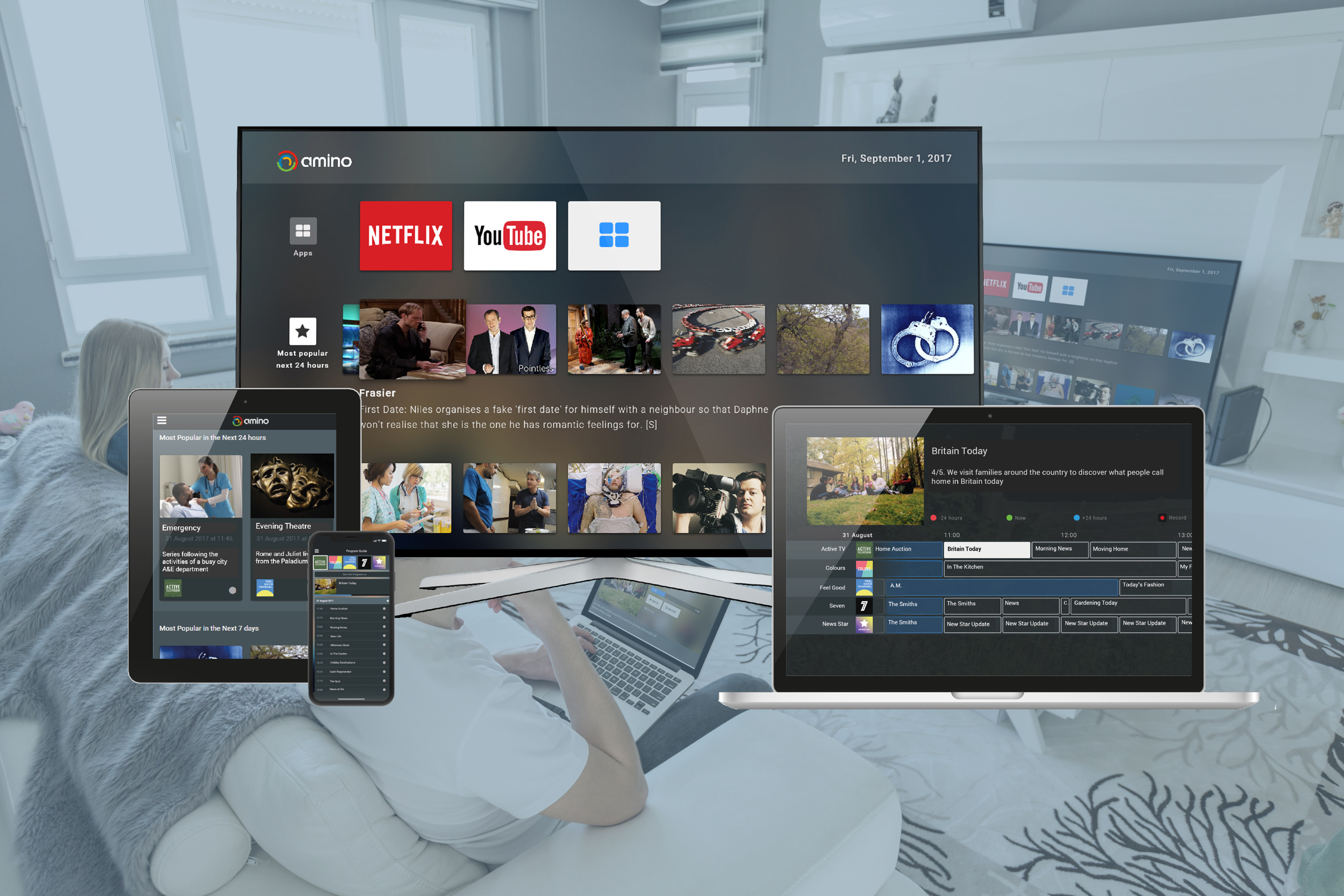 Voice-activated remote control (Voice Navigation)
Universal search and content discovery across multiple TV services and applications 
Personalisation
Google Cast, a Chromecast equivalent with many residential and hospitality content sharing applications
Google Play Store with its huge range of apps and games
Integration with new Google technologies such as Assistant and Knowledge Graph
It is important to note that all these advanced services are only available on official Google-certified devices and platforms. There are many devices on the market that do not support these services while an Android OS.
A true 'operator ready' Android TV service will not be complete even if a certified Android TV platform is deployed. Both Pay-TV and hospitality operators often require software extensions such as 
Multicast streaming (particularly important for hospitality systems)
Closed Captioning and other similar features
Service Assurance, Provisioning and Device Management
Emergency Announcements
Operator's DRM/CAS Integration
Hybrid DVB integration
Google Cast implementation for corporate and hospitality environment  
Android TV is an open platform. In principle, it is possible to enhance and extend Android TV in-house. However, it's often more effective to partner with companies like CombiTel to shorten time to market and reduce software development and ongoing support cost. Together with our technology partners, we have the expertise, track record and technology to help you deliver a fast, easy-to-implement deployment – and avoid the cost, complexity and risks associated with in-house product development.
Please contact us for prompt professional service.